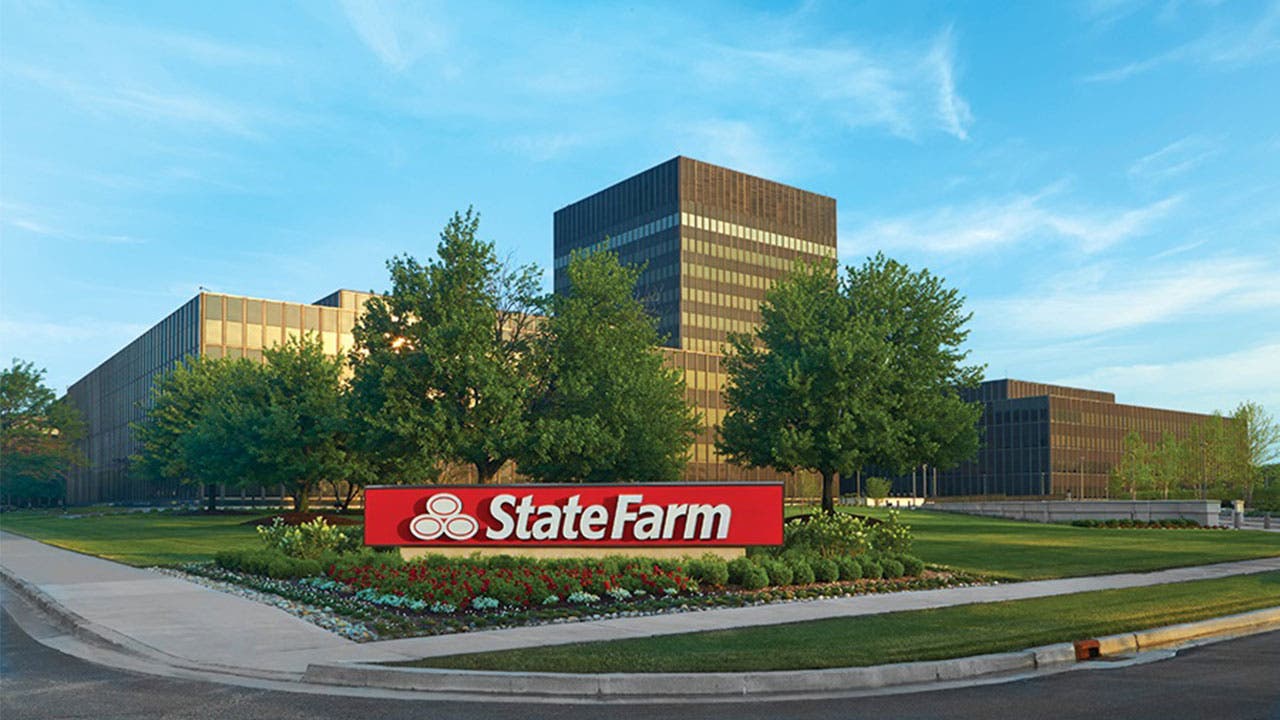 State Farm is one of the biggest insurance companies in the US. It also offers banking and investment services in addition to their insurance policies. Founded in 1922, State Farm currently employs more than 19,000 agents, so it's easy to find an agent near you in person or over the phone.
State Farm is known for its auto, home and renters insurance, and they also offer coverage for nearly anything on wheels, including autos, motorcycles, RVs and boats.
This kind of flexible, expansive coverage means that whatever you need, State Farm will be there with coverage that will protect you throughout the ups and downs of life.
State Farm insurance coverage options and discounts
Auto insurance
State Farm insurance offers more than just standard car insurance. Here are a few State Farm coverage options available beyond liability:
Accident forgiveness
Rideshare coverage
Emergency roadside assistance
Uninsured motorist
Medical payments
State Farm's car insurance discounts include:
Steer Clear discount (for drivers under 25 years old)
Defensive driving Course discount
Good student discount
Multi auto discount
Vehicle safety discount
State Farm also offers a special Drive Safe and Save discount that rewards safe drivers. You can save money by connecting to OnStar or using their mobile app to track your driving. Good drivers can receive up to 30% off their insurance policy.
Younger drivers should take advantage of the Steer Clear program. It helps drivers under 25 learn good driving habits and save money in the process. After completing the program, drivers can get up to a 15% discount on car insurance.
Home insurance
Typically, State Farm homeowner's insurance will cover:
Weather damage including storms, wind, hail, lightning, freezing, ice, snow or sleet
Other damage, including theft, vandalism, riots, aircraft and vehicles
Accidents caused by water from plumbing or artificially generated electrical current
These are a few of the more common discounts for home insurance from State Farm:
Multiple line discount
Home alert protection discount
Roofing discounts
Higher deductibles
Renters insurance
State Farm renters insurance usually provides coverage for:
Fire or smoke damage to your personal property
Damage or loss caused by people, such as thefts and burglaries and vandalism to your property
Liability
State Farm renters insurance includes the same discounts as homeowners insurance, with the exception of roofing discounts.
Options and discounts for homeowners and renters insurance change depending on the value of your home and the state you live in.
To find out what is available in your state, contact an agent to talk about the details of homeowners insurance and renters insurance and get a State Farm quote.
State Farm ratings, reviews, customer satisfaction, and complaints
According to the 2019 J.D. Power U.S. Auto Claims Satisfaction Study, State Farm earned three out of five stars in overall satisfaction, estimation process, repair process and settlements. It also earned four out of five stars in claims servicing. This places State Farm above the average when it comes to overall claim satisfaction and customer service as perceived by consumers.
State Farm also holds an A++ financial rating from AM Best, a credit rating agency that scores the financial strength of providers and the ability they would have to pay claims. The National Association of Insurance Commissioners reports lower than average customer complaints.
According to State Farm reviews from Consumer Affairs, many policyholders enjoy how easy it is to file a claim online or even from their phone. Others find it convenient to be able to talk to their local agent. Customers love State Farm's discounts for safe drivers, including teen drivers.
Additional policies offered by State Farm
Customers who choose State Farm can bundle their insurance with one or more of the following types of insurance coverage:
Condo
Farm and ranch
Manufactured home
Boats, motorcycles and RVs
Umbrella
Identity theft
Business
Commercial auto
Frequently asked questions
What do I need to get a quote from State Farm?
Requesting a quote starts with a few pieces of information, such as your name, contact information, ZIP code and type of insurance needed.
How do I file State Farm claims
Filing State Farm claims can be done in a variety of ways. You can call an agent, visit an agent in person, file a claim online or use the State Farm app on your phone to file a claim.
How long does it take to resolve a claim?
State Farm attempts to resolve claims in less than 30 days.
How can I get the lowest rate possible from State Farm?
State Farm provides a variety of discounts to attract customers. Talk with one of the 19,000 agents to find out which discounts you qualify for. Most people save a considerable amount if they have a clean driving record and if they bundle their home and auto insurance.