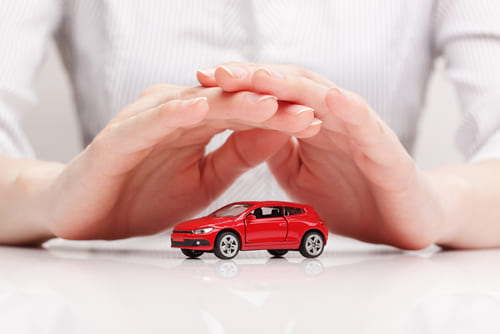 See Rankings of Other Top Insurance Companies
Customer Satisfaction Ratings (based on 663 survey results)
Auto

84.06
out of 100

88.43

87.12

78.13

82.68

82%

95%

A++

October 31, 2019
See How Much You Can Save
Compare free quotes from companies near you
Please enter a valid zip
Go to State Farm site now to get a quote
Other Companies to Consider:
Customers of State Farm originally decided to purchase from the company for these reasons:
| | |
| --- | --- |
| Recommended by friend or family member | 25% |
| Offered best price | 22% |
| Reputation | 21% |
| Was the company my parents had | 19% |
| I had other insurance with this company | 7% |
| Saw TV commercial | 3% |
| Saw online ad | 2% |
| Financial Strength rating | 1% |
| The company website and mobile apps are easy to use and helpful | 1% |
Yes 95%
How easy to use and how helpful they are
Types of auto coverage
Auto
Pay-as-you-drive plan: Safe & Save with In-Drive
Antique autos
Motorcycles
Boat
Off-road vehicles
Rideshare (in certain states)
Additional policies offered
Homeowners
Condominium
Renters
Umbrella liability
Health
Long-term care
Disability
State Farm earned eleventh place with an overall score of 84.06 in the 2020 consumer survey, less than a point behind the preceding five carriers. State Farm's highest ranking in individual categories was ninth, for customer service, with a score of 87.12. It came in at No. 11 for price (78.13) and in the middle of pack for claims handling, at twelfth for price (88.43). For usefulness of its website and apps, State Farm ranked tenth, with a score of 82.68. The majority of those surveyed (94.57%) said they planned to renew their auto policy with Safeco, and 82% would recommend the company
Gauging an insurance company
Before buying with a company it is wise to check on a company's financial strength and complaint record. The A.M. Best rating listed above gives you an idea of State Farm's financial strength to pay claims. A complaint ratio can be found on the National Association of Insurance Commissioners (NAIC) site. The median complaint ratio from the NAIC is always 1.00. This means half of the insurers have a complaint ratio of under 1.00 and half have a ratio above. Basically, numbers lower than 1.00 are better with fewer complaints than the median and a number higher than 1.00 has more complaints than the median. For auto insurance, State Farm (NAIC# 25178) had a complaint ratio of 0.49 for 2018. 2019 complaint numbers will be available in 2020.
Company Background
State Farm is a private company that has been handling insurance claims since 1922. During that time, it has grown to offer a myriad of additional financial products, such as loans, banking and retirement accounts, investment accounts and estate planning.
Did you know its well-known slogan, "Like a good neighbor, State Farm is there," was written by singer/songwriter Barry Manilow in 1971?
State Farm is the nation's largest private passenger car insurance company in the U.S., with more than 19,000 agents serving its customers in communities across the U.S. and Canada. Odds are in your favor that you'll have an agent available in your area ready to meet with you at your convenience.
Consider State Farm if you prefer having a brick-and-mortar location to visit with an actual agent in front of you. But don't be fooled into thinking this approach is old-fashioned, the company also offers many services via mobile devices, as well as dedicated team to social media communication.   
Along with that social media team, State Farm uses not one, but six apps for mobile devices to connect with and empower customers. One aids in car shopping, another is specially geared toward drivers under 25, and a third helps you organize you next residential move. Customers who enjoy the resources and benefits found in the apps will appreciate the constant innovation that State Farm emphasizes.  
Corporate Headquarters
State Farm Insurance
One State Farm Plaza
Bloomington, IL 61710
Customer care/Claims: 800-782-8332
Coverage Options
Usage-based/Telematics. Rates can be based on your mileage and how you drive.
Mobile app. The insurer offers an app for smartphones.
Discounts
Multi-vehicle. Discount for two or more vehicles on the same car insurance policy.
Driver training/Defensive driving. Discount for an approved defensive driving or driver improvement class.
Passive -restraint (air bag). Discount for factory-installed safety devices such as an air bag.
Safe driver/clean driving record/good driver. Discount for no accidents or traffic violations, usually for three or five years.
Multi-policy. Discount for more than one type of policy with the same insurance provider.
Academic achievement. Discount for full-time students who meet certain academic criteria.
Feedback of Surveyed Policyholders
Our survey asked policyholders to share experiences or give feedback that they would like to share with others looking to potentially buy from their current insurance company. Here's what they had to say:
Positive Feedback
Neutral/Negative Feedback
Helpful Content