Life Insurance Underwritten by United of Omaha Life Insurance Company
Life Insurance
Life insurance may be right for you if…
Your family means the world to you and you want to help make sure they're taken care of after you're gone.
You want to help ensure your mortgage is paid after you die so your family doesn't have to leave the home they love.
If something happens to you, you want to help your kids get a quality education…just the way you planned.
You know there may be bills to pay after you're gone. And you don't want your loved ones to have to pay your final expenses.
We offer two basic types of life insurance
Term Life Insurance
Provides affordable coverage for a specific period of time. Payment amounts don't change for the guaranteed premium period.
Typically, proceeds from a term life insurance policy may be used to cover needs like:
Pay off the mortgage on your home
Provide an emergency fund
Help provide for a child's education fund
Pay off personal debts
Permanent Life Insurance
Provides protection that lasts a lifetime or for the life of the policy. It may build cash value that can be used even when you are living.
Typically, permanent insurance is used to cover long-term needs like:
Pay for final expenses
Provide an ongoing income for your family
Supplement retirement income
Fund an estate or business continuation plan
View Whole Life Plans View Universal Life Plans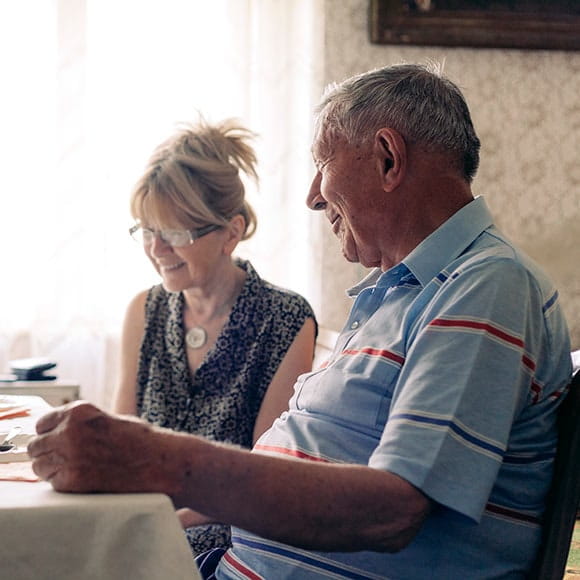 Find a plan to fit your need
Determining how much life insurance you need doesn't have to be difficult. Let us help.