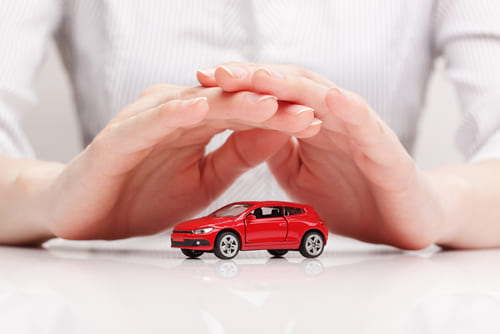 See Rankings of Other Top Insurance Companies
Customer Satisfaction Ratings (based on 100 survey results)
Auto

85.32
out of 100

89.60

88.60

80.20

80.85

84%

95%

A+

October 31, 2019
See How Much You Can Save
Compare free quotes from companies near you
Please enter a valid zip
Go to Erie site now to get a quote
Other Companies to Consider:
Customers of Erie originally decided to purchase from the company for these reasons:
| | |
| --- | --- |
| Recommended by friend or family member | 40% |
| Offered best price | 29% |
| Reputation | 13% |
| Was the company my parents had | 10% |
| I had other insurance with this company | 5% |
| Saw TV commercial | 2% |
| Saw online ad | 1% |
| Financial Strength rating | 0% |
| The company website and mobile apps are easy to use and helpful | 0% |
Yes 95%
How easy to use and how helpful they are
| | |
| --- | --- |
| 29% | Never visited or used website or mobile app. |
| 26% | Completely satisfied – Gives me what I want and more. |
| 24% | Satisfied – Fulfills my needs okay. |
| 19% | Neutral – No good or bad feelings on this. |
| 2% | Not Satisfied – Is not a good website or app. |
| 0% | Very unsatisfied – Their digital offerings are not good at all or nonexistent. |
45%Phone
12%Email
26%In person
1%Mobile App
16%Interactive website
Types of auto coverage
Personal auto/Business auto
Motorcycle
Rideshare (in certain states)
Additional policies offered
Homeowners
Personal Liability
Inland marine (personal property)
Life
Boat
Business
Erie Insurance placed fifth in the 2020 survey with an overall score of 85.32, and in the top 10 in all categories, except website and apps ease of use. Erie's highest ranking is for customer service where it ranked fifth, with a score of 88.6. It placed seventh for claim service, but with a solid score of 89.6. For value for the price, Erie ranked No. 8, scoring 80.2. Though Erie placed sixteenth in the ranking factor of how easy or accessible its website and apps are, it still earned a respectable score of 80.85, which was within two points of the preceding five carriers. Erie customers reported a high percentage, 95%, planned to renew.
Gauging an insurance company
Before buying with a company it is wise to check on a company's financial strength and complaint record. The A.M. Best rating listed above gives you an idea of Erie's financial strength to pay claims. A complaint ratio can be found on the National Association of Insurance Commissioners (NAIC) site. The median complaint ratio from the NAIC is always 1.00. This means half of the insurers have a complaint ratio of under 1.00 and half have a ratio above. Basically, numbers lower than 1.00 are better with fewer complaints than the median and a number higher than 1.00 has more complaints than the median. For auto insurance, Erie (NAIC# 26271) had a complaint ratio of 0.68 for 2018. 2019 complaint numbers will be available in 2020.
Company Background
With over 12,000 independent agents available, Erie Insurance writes policies in Illinois, Indiana, Kentucky, Maryland, New York, North Carolina, Ohio, Pennsylvania, Tennessee, Virginia, West Virginia, Wisconsin and the District of Columbia.
With its regional focus, Erie Insurance holds 1.29 percent of the market share in the U.S., which ranks it 12th nationally in market share for auto insurance providers. Erie Insurance is a publicly traded company founded in 1925 in Erie, Pennsylvania. Fortune magazine lists Erie as among the largest 500 U.S. companies in terms of revenue.
Customers won't see much in the way of advertising for Erie, as the company prefers word-of-mouth recommendations and looks for ways to reduce spending to keep rates as low as possible. The company boasts having agents who are active community members and volunteers, furthering the community in which they, and their customers, live.
Customers who live in serviced areas and prefer person-to-person contact but still need 24/7 availability might benefit from Erie Insurance. Claims may be filed online, over the phone or with an agent. Though some customers might find offerings limited, however, with Erie's focused coverages, it offers many discounts and competitive rates for drivers on what they do cover.
Corporate Headquarters
Erie Insurance Group
100 Erie Insurance Place
Erie, PA 16530-1104
Customer Service: 800-458-0811
Claims: 800-367-3743
Coverage Options
Lock in your rate. Locks in your rate year after year, even if you have a claim.
Pet injury coverage. Pays vet bills for dogs or cats injured in a crash (up to specificed limits).
New car replacement. If you total your car the insurer will pay for a new car.
Mobile app. The insurer offers an app for smartphones.
Vanishing deductible. Your deductible will be reduced as long as you have no accidents or moving violations.
Accident forgiveness. Your rates won't increase after your first accident.
Offers 12-month policies. Your policy term can be one year before the next renewal.
Waiver of deductible for not at-fault accident. You won't have to pay your collision deductible if an accident wasn't your fault.
Discounts
Multi-vehicle. Discount for two or more vehicles on the same car insurance policy.
Driver training/Defensive driving. Discount for an approved defensive driving or driver improvement class.
Passive -restraint (air bag). Discount for factory-installed safety devices such as an air bag.
Safe driver/clean driving record/good driver. Discount for no accidents or traffic violations, usually for three or five years.
Multi-policy. Discount for more than one type of policy with the same insurance provider.
Feedback of Surveyed Policyholders
Our survey asked policyholders to share experiences or give feedback that they would like to share with others looking to potentially buy from their current insurance company. Here's what they had to say:
Positive Feedback
Neutral/Negative Feedback
Helpful Content